How KTPO Convention Center Leveraged Spalba to Host Google India's Most Iconic Event - Google I/O Connect Bengaluru
Event Designed on Spalba (Left) & The Actual Event (Right) – Google I/O Connect
About The Event:
I/O Connect is a Google developer event series that focuses on putting the technologies and announcements from Google I/O 2023 into practice through demos, codelabs, office hours, and other activities. By invitation only, I/O Connect.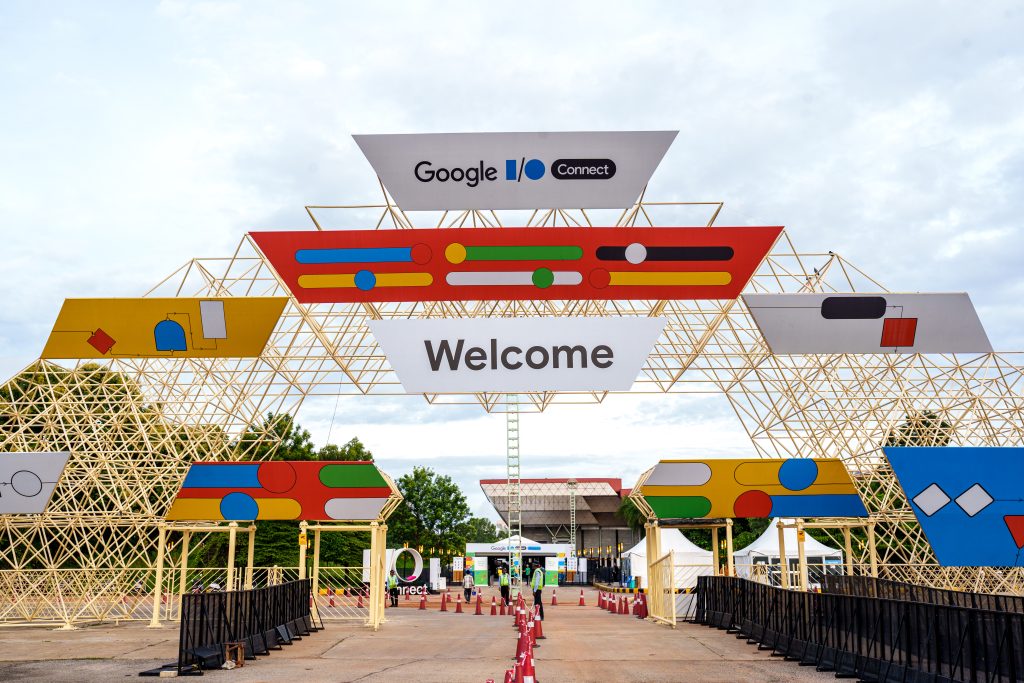 About The Venue: KTPO Convention Center
KTPO Convention Center, Whitefield Bengaluru: A location in Whitefield, the center of the city's technology district. On a 50-acre tract in the Whitefield Bengaluru export promotion industrial park, the trade center Bengaluru has been established. For the presentation of large machinery and other items, 11 open exhibition rooms and an air-conditioned exhibition hall have been built all around the exhibition hall.
Since, there is a sizable tech audience and this is what Google I/O Connect targeted audience is, hence the venue was the ideal location for hosting Google I/O Connect. 
Spalba as a Platform for Google I/O Connect
1. Venue Discovery and Recce
Team Google had a grand vision of accommodating over 2000 attendees, necessitating a spacious and versatile venue capable of housing both an auditorium and breakout rooms, along with a showcase hall.
Spalba Marketplace – To find the perfect venue that met their specific requirements, the event planners turned to Spalba's Venue Marketplace, which boasts an extensive selection of over 10,000 venue options. This platform allowed them to apply relevant filters, streamlining the search process.

After careful consideration and exploration, KTPO emerged as the ideal choice for the event venue.

Spalba Digital Twins – Collaborating with Spalba DT, the organizers were able to experience an informative walkthrough of the selected venue. This firsthand insight provided valuable context and helped in planning the event effectively.
Virtual Recce – Utilizing a convenient virtual recce

through a measurement tool, the event organizers were able to assess the venue's dimensions and layout without physically being present, saving time and effort.

Furthermore, Spalba provided pre-made layouts that could be readily downloaded, offering a practical resource to aid in the event's planning and design process.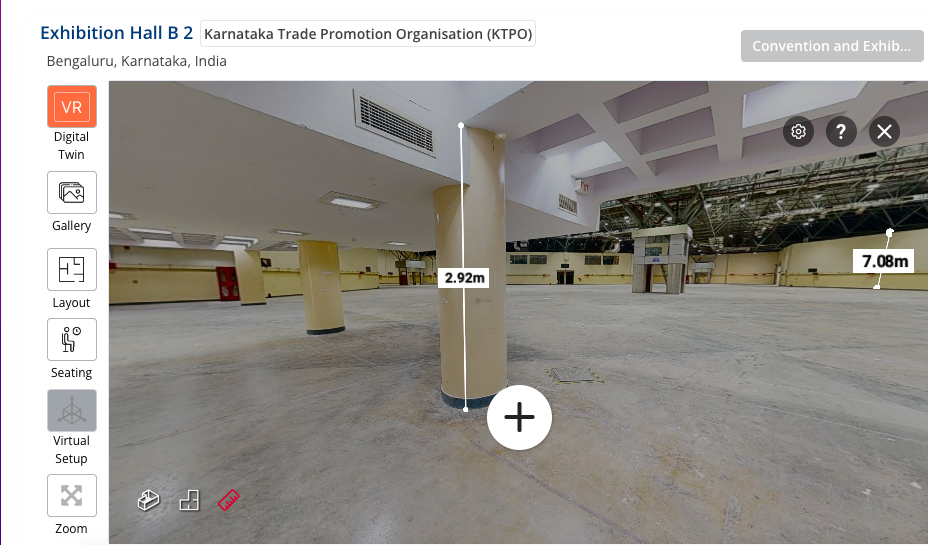 Impact:
2. Event Designing
Step into the world of innovation and imagination with Spalba's Event Mockup Builder! This cutting-edge platform brought the entire event to life, crafting a breathtaking experience like no other.
Picture this: two grand exhibition halls transformed into a thrilling and dynamic experiential space, buzzing with excitement as developers from all walks of life came together. The grand multi-stage keynote design set the stage for an unforgettable event, while an impressive lineup of 12 parallel tracks and 25 interactive demo sessions made it the largest silent conference ever witnessed.
But that's not all – the innovation extended to the culinary delights as well. An innovative F&B design with a trendy Glocal theme stole the show, presenting local favorites in festive and eye-catching designs. Embracing a pick-&-eat concept, the event minimized waste and embraced a sustainable dining experience that left everyone raving.
Spalba's Event Mockup Builder proved to be the creative powerhouse behind this unforgettable event, elevating every aspect and leaving attendees inspired and in awe. Prepare to be amazed as you embark on a journey of limitless possibilities with Spalba!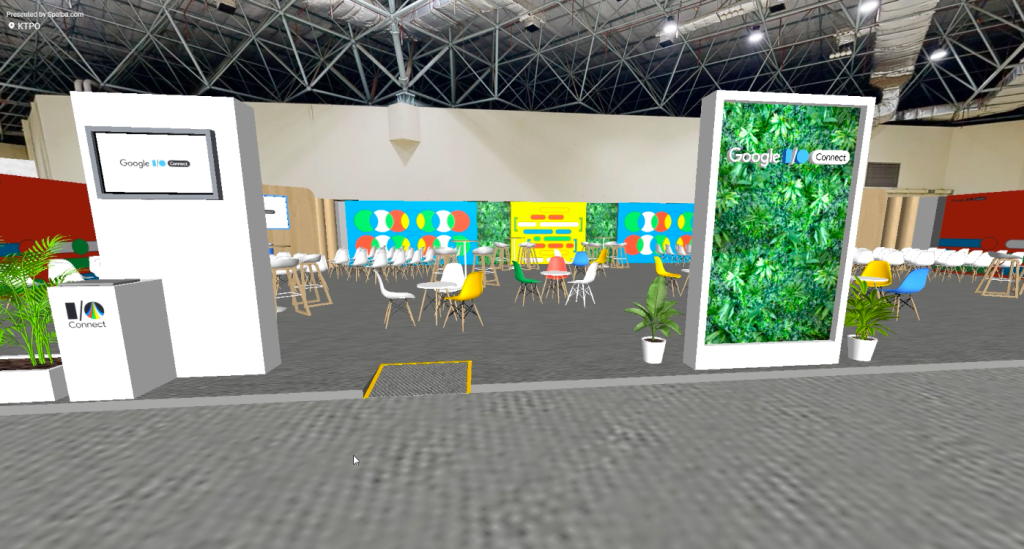 Impact:
Saved 40% of Design Hours
3. Team Collaboration
Embrace the Power of Real-Time Collaboration:

Spalba acted as a cohesive platform for team collaboration, uniting members from different locations. They effortlessly worked together in real-time, providing instant updates and exchanging valuable feedback.

Explore Venues Virtually:

No Distance, No Problem! With Spalba's digital twin, team members experienced a virtual tour of the event venue, breaking barriers of distance. This immersive journey provided a comprehensive understanding and facilitated collaborative decision-making.

Streamlined Decision-Making Made Simple:

Spalba's user-friendly interface made decision-making a breeze. Accessing event details, layouts, and designs was seamless, enhancing communication and drastically reducing response times.

Planning Perfected:

Say Goodbye to Chaos! Spalba's innovative features facilitated smooth task allocation and tracking. The entire team was on the same page, effortlessly meeting critical milestones for a seamless event planning experience.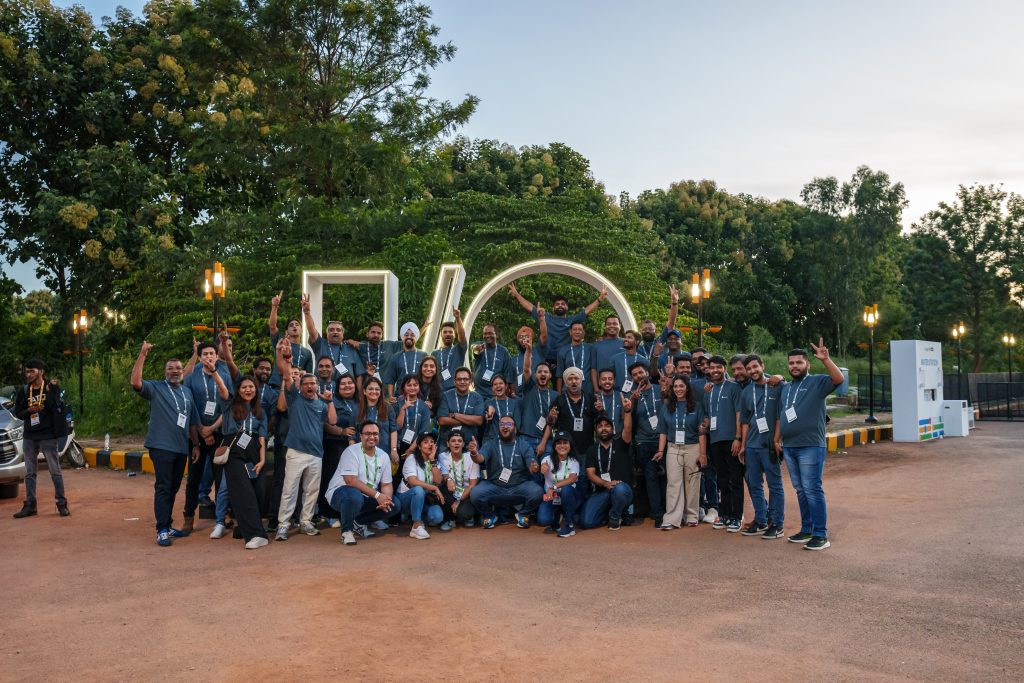 Impact:
30% Reduction of Planning Time