Elevating Group Sales for Hilton Garden Inn with Spalba's Digital Twin Solution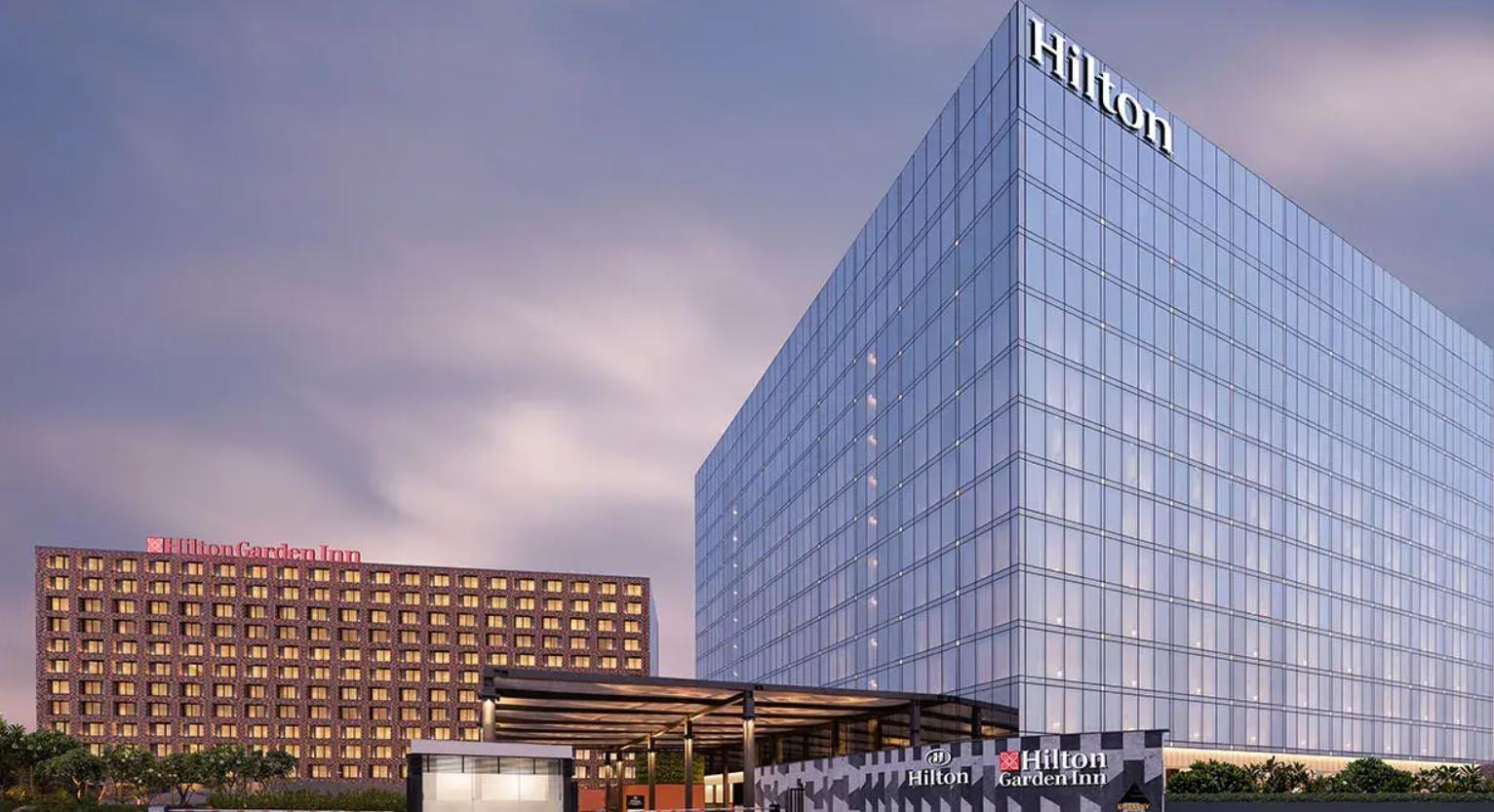 About The Property
Located in the heart of Bengaluru's premier business district, the Hilton & Hilton Garden Inn in Manyata offer the comfort and convenience every contemporary traveler seeks. With 619 rooms, five dining options, close to 60,000 sq. ft. of convention space, and a retail zone within the premises, you will find that there's something for everyone and the perfect stay to suit your needs.
Banquet Space
Rooms & Suites
Property Type
At a Glance
In today's world, a hotel's online presence is like a first impression. Hilton Garden Inn Bengaluru wanted to make sure their online image matched their real-life grandness, especially for clients seeking event bookings. This case study delves into how partnering with Spalba, helped Hilton Garden Inn enhance their online appeal, simplify event planning, and elevate group sales.
Challenges:
Giving the right first impression online: People judge hotels by their websites.

For Hilton, it was imperative that their online image accurately reflected their genuine opulence, especially when it came to hosting events. The challenge was to ensure that the virtual representation of Hilton's property aligned seamlessly with the luxurious experience they offered in real life, particularly in the context of organizing events.

.

Showcasing online with the grandness of Offline: Many inquiries came from non-local clients, ie. outside the Bengaluru area making it crucial to create an enticing online experience.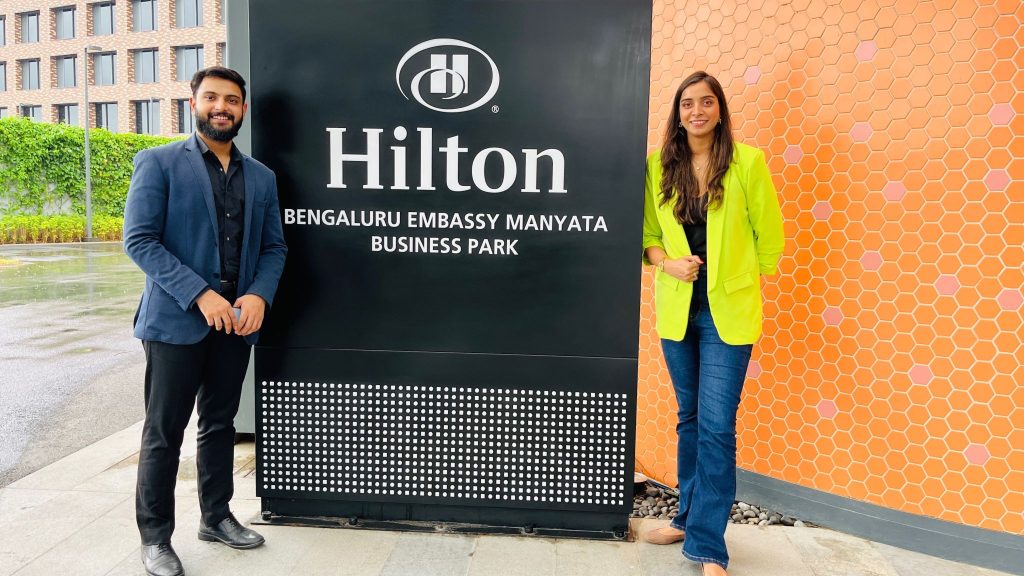 Solutions:
By utilizing a Virtual Reality (VR)-Enabled Digital Twin, Hilton was able to effortlessly present its property in an immersive manner, attracting potential clients without being limited by location or geography. By leveraging this digital representation, Hilton could showcase their venue in a captivating and realistic manner, allowing potential clients to explore it as if they were physically present. The VR aspect added an extra layer of immersion, enabling clients to 'walk through' the property and experience its spaces virtually, thus elevating group sales. 
Making Hilton Garden Inn, Bengaluru– An Event Planner Friendly Venue
As part of the growing trend of digital transformation in hospitality, there are several ways to reduce direct contact and provide frictionless experiences in the event planning process and throughout the customer journey. Spalba became the smart tool for Hilton Garden Inn as it helped them with-
Digital Layouts & Seating Plans: Spalba generated readily downloadable and shareable layouts and seating plans for each of Hilton's event spaces, providing a convenient way for them to share these with event planners.

Event Mock-Up Builder : The event mockup builder allowed them to showcase mock-setups to clients in different seating arrangements, hence closing the deals faster.

VR Enabled Walkthrough

: The inclusion of virtual reality (VR) enabled walkthroughs offered an even more immersive experience for clients. This technology allowed clients to virtually navigate through the event spaces, experiencing them as if they were physically present. This feature heightened engagement and provided a deeper sense of connection to the venue.
Take a Virtual Tour of Hilton Now, Here Below:
Benefits:
Online Excellence: The digital twin showcased the hotel's elegance online, mirroring its real charm.

Easy Planning: Event planners could visualize setups remotely, saving time and reducing errors.

Global Access: Virtual tools made the property accessible to clients beyond Bengaluru, eliminating travel barriers.

Elevate Group Sales: Immersive event visualization shortened decision-making time, leading to more bookings.
Conclusion:
By teaming up with Spalba, Hilton Garden Inn Bengaluru transformed its online image to match its physical magnificence. Digital twin technology not only improved the online guest experience but also simplified event planning. This case study underscores the significance of innovative solutions in the hospitality industry, proving that a digital twin can be as impactful as a multitude of sales meetings, attracting bookings, enhancing guest satisfaction and elevate group sales.