1. Alila Fort, Bishangarh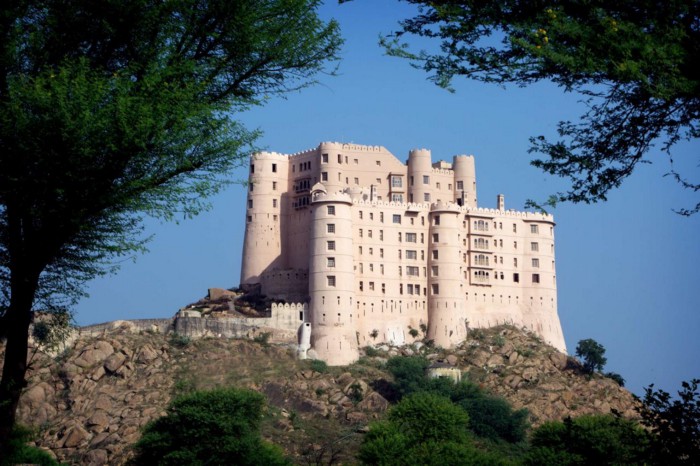 Perched on top of a granite hillock in the midst of a vast expanse of the Aravalli Range, surrounded by hills dotted with havelis, villages and temples, Alila Fort Bishangarh is legendary amongst heritage hotels in Jaipur for the adaptive reuse of a 230-year-old warrior fort into one of India's most unique heritage properties.
(Upto 1000 people)
2. Mundota Fort & Palace, Jaipur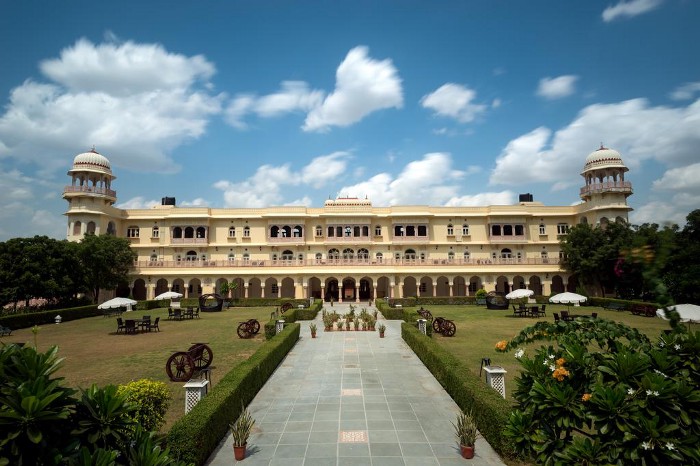 The Palace, spread over ten acres, boasts of Rajput-Mughal architecture with courtyards, terraces, charming pavilions, gardens which invite a multitude of birds and dancing peacocks. The property even has sand dunes. The Palace is located at the foothill offers privacy along with spectacular view of the 500 year old Mundota Fort.​
Mundota Fort & Palace offers over 12 different event venues comprising of gardens, a banquet hall which is inside of a beautifully hand carved stone structure, terraces and pavilions.
(Upto 7000 people)
3. Lakshmi Vilas Palace, Vadodara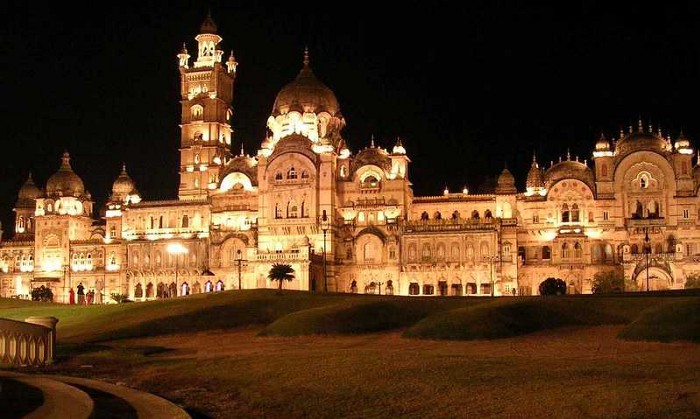 The Lukshmi Villas Palace Banquets and Conventions is Baroda's most exquisite address for all occasions where people come together to create memories. With its royal and plush interiors, lush green landscapes and impeccable staff, any event when done here, whether for 2 or 2000 people, not only gets a special stature but is always remembered for its flawless executions. The Lukshmi Villas Palace occupies five hundred acres of real estate in the heart of the city overlooking the glorious green expanse of the Gaekwad Baroda Golf Course for event planning. It embodies the highest service values, whilst its design and character exudes 18th century glamour with a contemporary edge
(Upto 2000 people)
4. Taj Falaknuma Palace, Hyderabad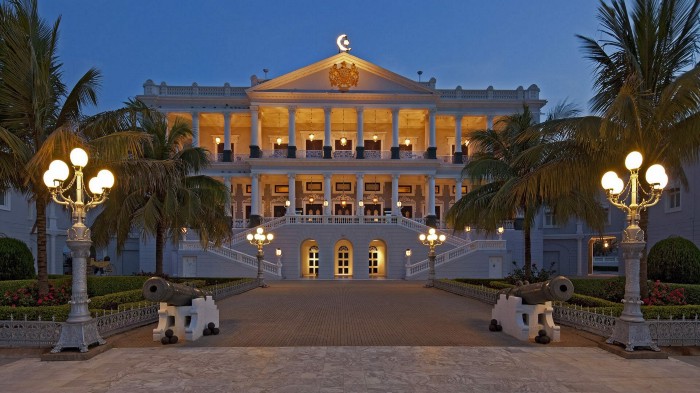 Overlooking the twinkling City of Pearls, this enchanting palace hotel in Hyderabad exudes romance and grandeur that take one back to when the Nizam ruled Hyderabad. From the moment you arrive at Taj Falaknuma Palace in a horse-drawn carriage, our palace butlers treat you like royalty. Walk the walk of kings through the Grand Staircase to retrace the steps of Nizams, European royalty, enchanting Begums and distinguished Heads of State. The five-star luxury hotel, spread over 32 acres, allows you to journey to the gilded ages, where opulence and excess is celebrated and savoured in equal measure.
(Upto 2000 people)
5. Suryagarh Palace, Jaisalmer
Celebrate your union at Suryagarh with a delightful series of events such as; a halwai breakfast, a jazz brunch, gypsy galas at the dunes, a 'Silk Route' sangeet dinner, indulgent 'after-parties' and more accompanied with a host of mesmerising entertainers, food and beverage options and unmatched service.
(Upto 2500 people)